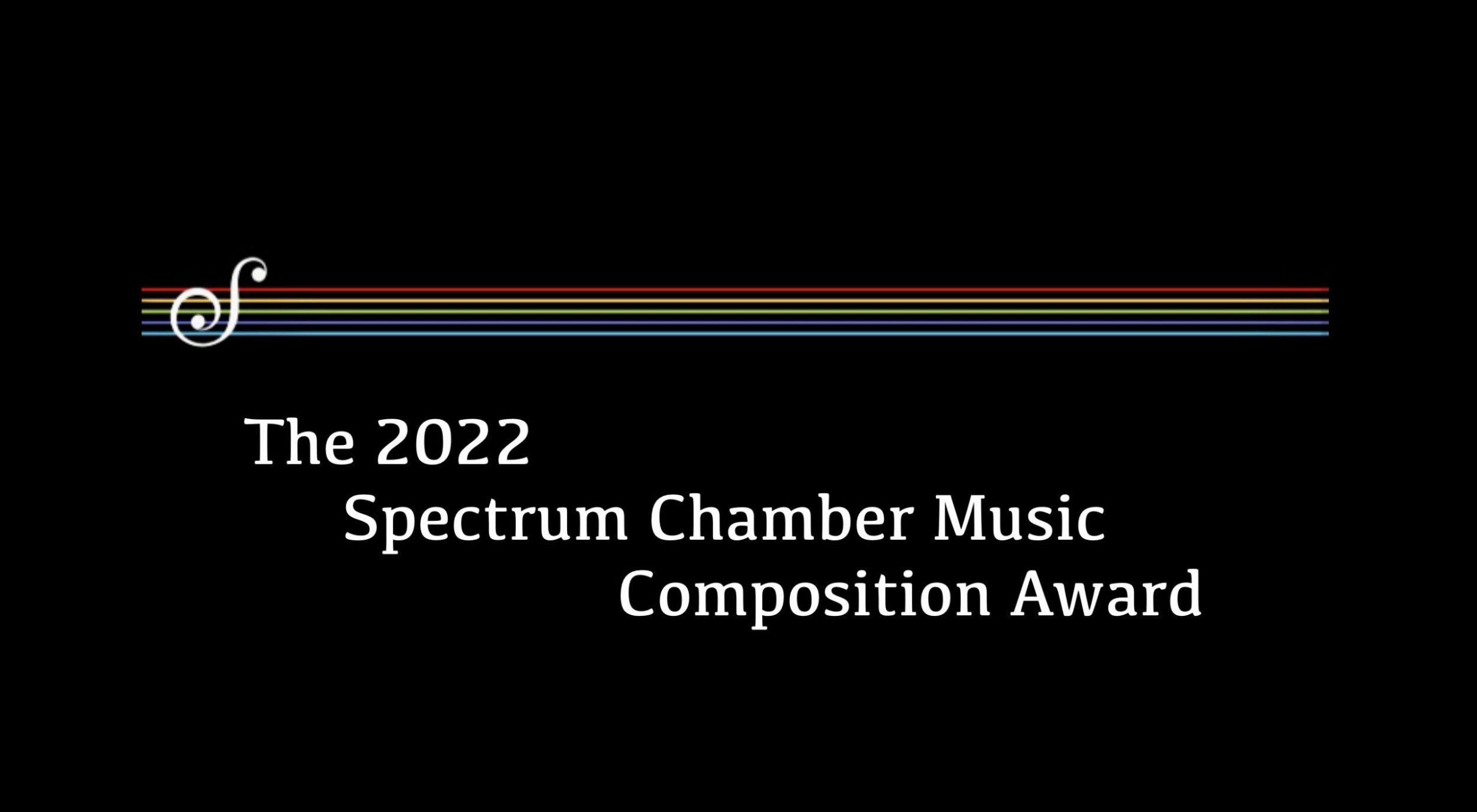 [Support the future of classical chamber music by contributing to our
Composition Award GoFundMe campaign.]
One of the goals of Spectrum Chamber Music Society is to champion new music written by living composers. Therefore we are proud to announce our first Spectrum Chamber Music Composition Award!
We are looking for compositions scored for standard string quartet (two violins, viola, cello). The winning composer will be awarded $800, and the winning piece will be performed by Spectrum musicians on April 25th at a concert in Fort Worth, Texas.
The contest guidelines are as follows:
The contest is open to composers of any age and nationality.

The work must be for standard string quartet (two violins, viola, cello) without electronics.

The work must be between 9 and 16 minutes in length; complete works only.

The work may have been performed previously, but must have been written in the last five years.

The submissions do not need to be anonymous.

The winning composer must arrange to travel to Fort Worth, Texas for the performance.

Spectrum Chamber Music Society reserves the right to give no award.

The following materials are required for submission (all materials are to be submitted digitally):
1) Completed online application through New Music Engine
2) One full score (PDF format)
3) One audio recording (MIDI is acceptable; mp3 format)
4) Bio
5) Application fee of $15 through the donation page of the Spectrum website
     a) Scroll down and click on the yellow "Donate" button
     b) Enter "$15" in the amount field and follow the payment instructions

The closing date for submissions is January 9th, 2022. Our panel of distinguished judges, consisting of professional musicians and composers, will review the entries; the winning composer will be announced in the spring of 2022.
For questions, please contact Till Meyn at t.meyn@tcu.edu.