COMING SOON ON OUR 2021-22 SERIES!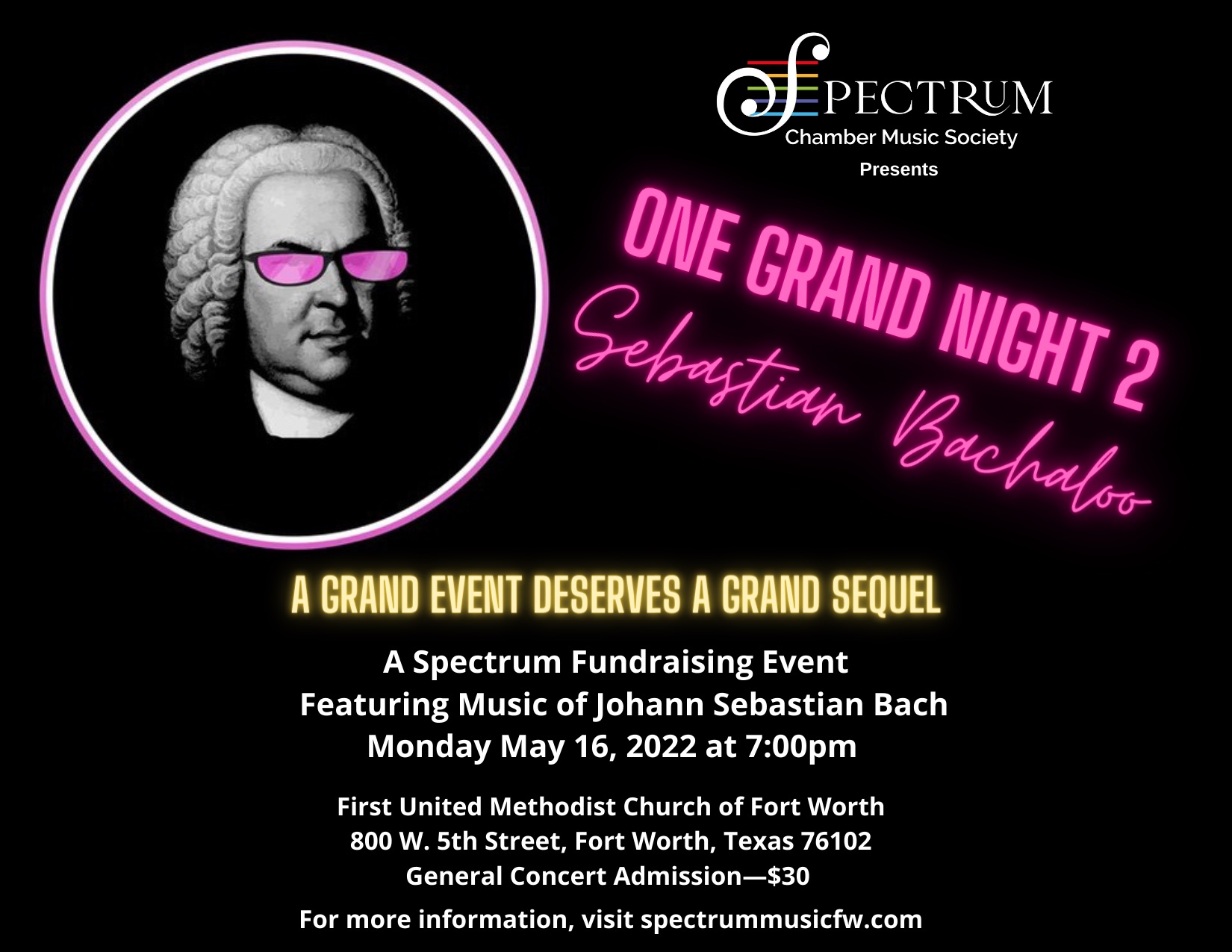 ONE GRAND NIGHT 2: Sebastian Bachaloo
The Second Annual Spectrum Fundraising Event
MONDAY MAY 16, 2022 AT 7:00PM
FIRST UNITED METHODIST CHURCH OF FORT WORTH
The follow-up to our first "ONE GRAND NIGHT" event back in Spring 2021, this season's OGN concert features popular chamber music of Johann Sebastian Bach: His celebrated Cello Suite No. 1 in G Major —performed by Fort Worth Symphony Orchestra Principal Cellist Allan Steele—as well as Brandenburg Concerti No. 3 AND 6!