It's all been leading to this:
The 2022-23 season
ends with an exciting evening of movie music followed by a special dessert reception*
* Dessert reception is an additional cost.
Deadline to make reception reservation is Monday May 15.
MONDAY MAY 22 AT 7:00PM!!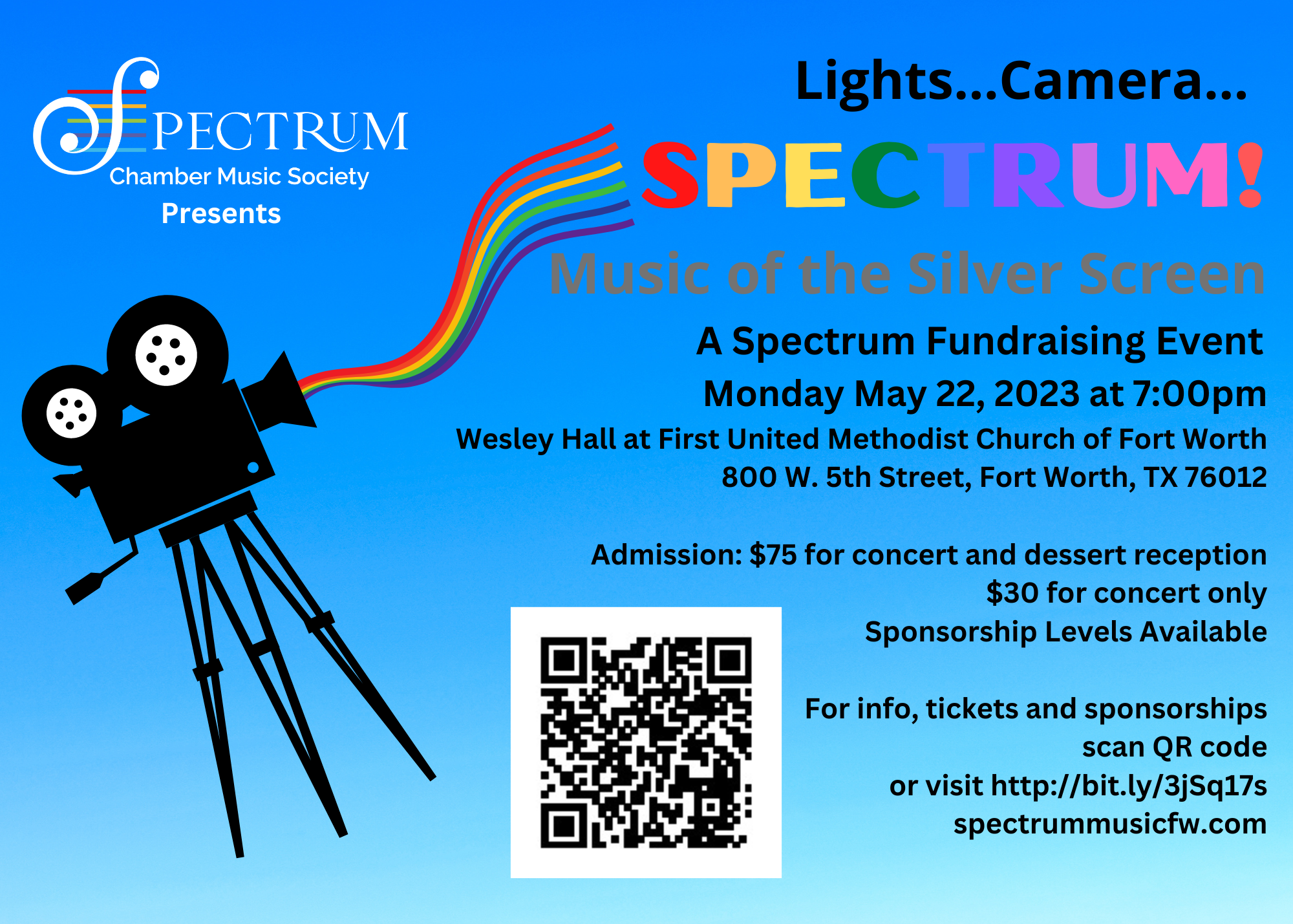 This season we have been featuring classical chamber music by composers who also wrote film score music, all in preparation for our
HUGE, EXCITING SPRING FUNDRAISING EVENT:
Lights…Camera…SPECTRUM! Music of the Silver Screen

This evening, which features a multimedia performance and
fabulous post-concert reception, will be a major highlight of our 36th season,
and you are going to want to be part of the experience.
We are proud to announce the winner of the 2023 Spectrum Chamber Music Composition Award:
A Selection of Pets by Yoni Fogelman

SPECTRUM'S FIRST HOUSE CONCERT
JUNE 2022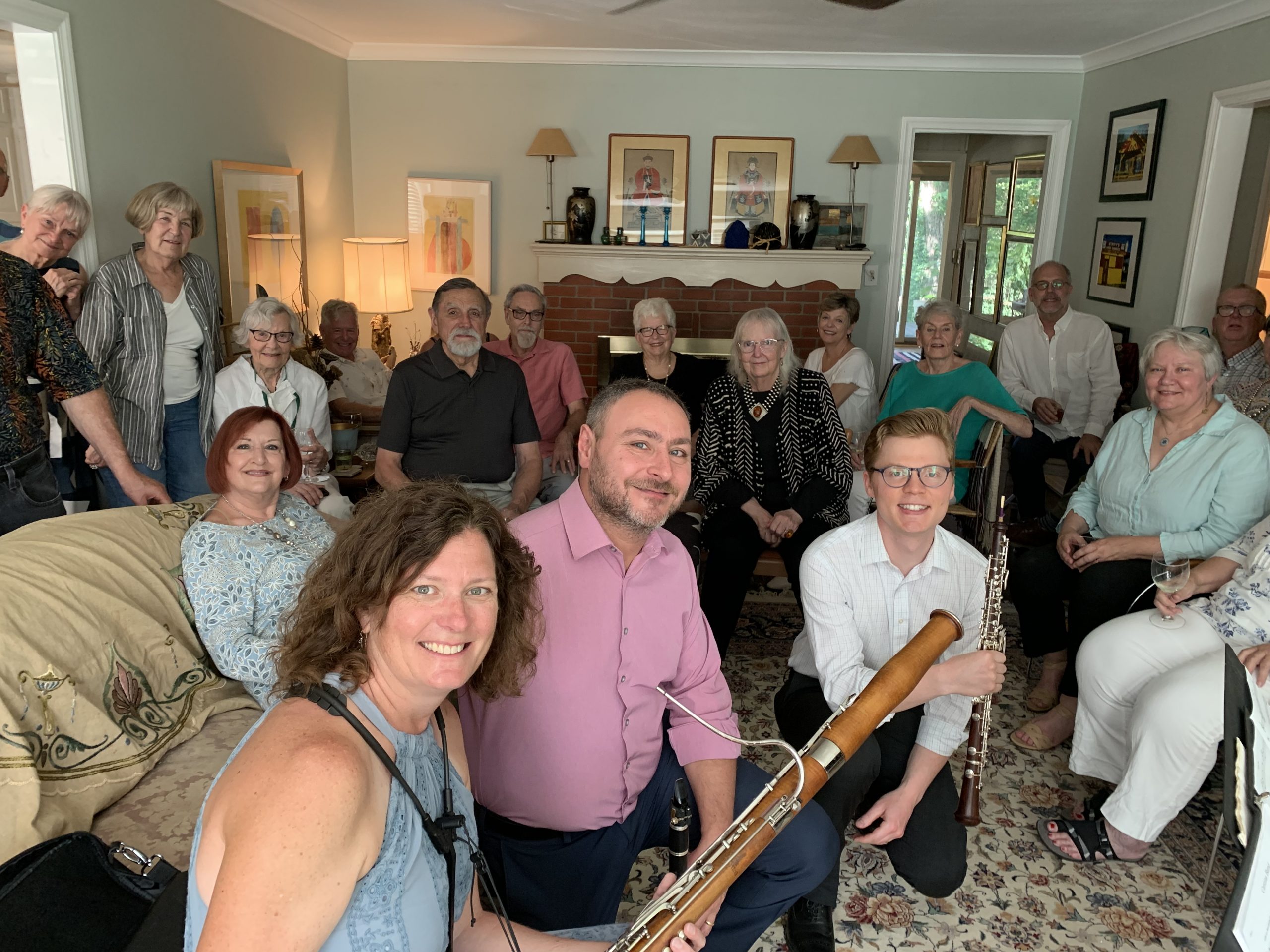 This past June, Beth Stribling, our first lucky raffle winner, hosted a Spectrum house concert for friends and neighbors, featuring Cara Owens, Ivan Petruzziello and Tim Daniels. A great time was had by all!
CLICK HERE to donate to Spectrum
We'd like to thank our sponsors and donors
for their support
Learn about our Board of Directors here.
Spectrum Chamber Music Society
Spectrum Chamber Music Society is the oldest continually-operating series of professional chamber music performances in Fort Worth. We proudly feature musicians of the Fort Worth Symphony Orchestra, along with artist-faculty members of local universities, members of other area orchestras and wind ensembles, and other solo artists, performing outstanding chamber music of the 18th-21st Centuries.
Considering the broad range of local talent and the enormous legacy of music performed, Spectrum truly lives up to its name!