We can't think of a better way to end our 35th season than with
the glorious sounds of J.S. Bach's Brandenburg Concerto No. 3.
See more pics from ONE GRAND NIGHT 2: Sebastian Bachaloo here.
Thanks to our musicians, audiences, sponsors and donors for another incredible Spectrum season!!
We look forward to another season of
great chamber music beginning this fall.
Watch this space for an announcement of next season's dates.
Or join our email list to have the announcement brought to you.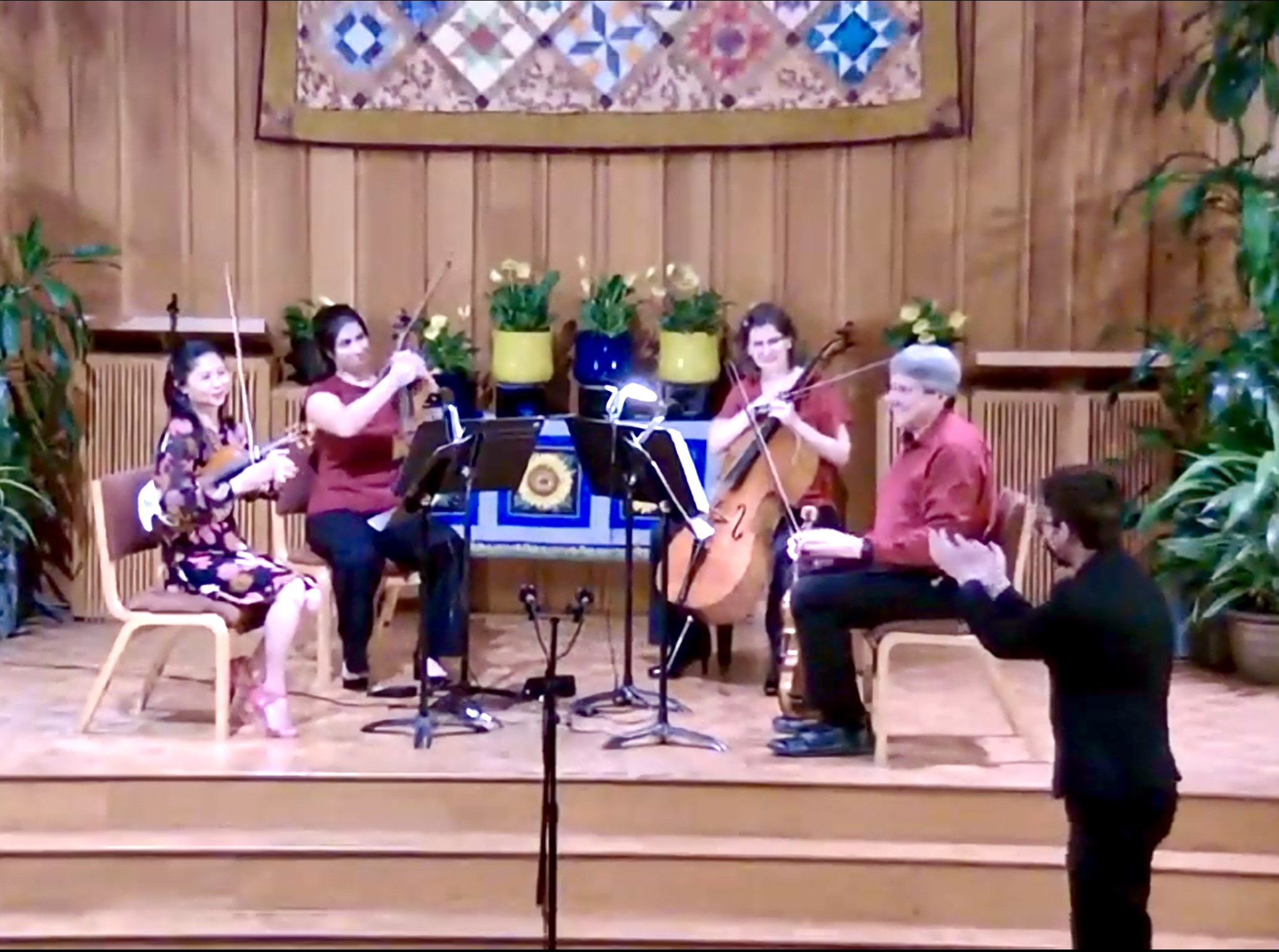 Mutual admiration abounds between composer Kian Ravaei
and the string quartet that just performed his piece, Family Photos,
winner of the 2022 Spectrum Chamber Music Composition Award
CLICK HERE to donate to Spectrum
We'd like to thank our sponsors and donors
for their support
Learn about our Board of Directors here.
Spectrum Chamber Music Society
Spectrum Chamber Music Society is the oldest continually-operating series of professional chamber music performances in Fort Worth. We proudly feature musicians of the Fort Worth Symphony Orchestra, along with artist-faculty members of local universities, members of other area orchestras and wind ensembles, and other solo artists, performing outstanding chamber music of the 18th-21st Centuries.
Considering the broad range of local talent and the enormous legacy of music performed, Spectrum truly lives up to its name!