The 2023 Spectrum Chamber Music Composition Award
One of the goals of Spectrum Chamber Music Society is to champion new music written by living composers. Therefore we are proud to announce the winner of our second annual Spectrum Chamber Music Composition Award!
This year we required the entering composers to submit a piece for wind quintet, and once again, we received outstanding entries from all over the world.
The winner of the 2023 Composition Award is A Selection of Pets by Yoni Fogelman, a Los Angeles-based composer studying at UCLA.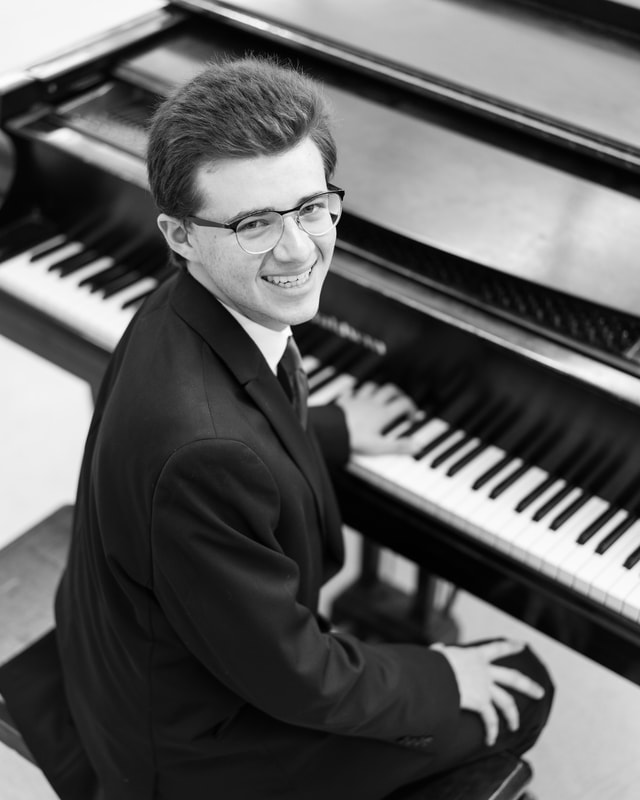 Of his winning composition, Fogelman writes, "I am an avid admirer of the woodwind family, and I knew before composing a single note of this wind quintet that the music had to feature each of the instruments soloistically. . . . each instrument is paired up with an animal that shares a similar sounding name. For example, the first movement features the horn, which I have cast to evoke a heron." He continues, "This wordplay was a great opportunity to have fun with the music while emphasizing the vast emotional capabilities of this ensemble, thanks in part to the wonderful distinctiveness of each instrument."
20-year-old Fogelman has studied piano and voice for the past six years, working with many expert choir directors, composers, arrangers, musicians, and choreographers in the Los Angeles area. His music is gaining attention and is performed widely as he continues to win awards, commissions, and fellowships. Fogelman studies composition at UCLA with composer Richard Danielpour.
The jury was unanimous in its decision to award Fogelman first prize, praising his composition's idiomatic writing for the wind instruments, with much for the performers as well as the audience to enjoy.
Honorable Mention in the competition has been awarded to Australian composer Richard Percival for his work The Art Deco Suite, a delightful collection of popular pieces masterfully composed for wind quintet.
The Jury for the Spectrum Chamber Music Composition Award is comprised of two TCU faculty composers, Martin Blessinger and Till Meyn, and two musicians of the Fort Worth Symphony Orchestra, Ivan Petruzziello, and Cara Owens.
The winning composition by Fogelman will be performed by a wind quintet comprised of FWSO musicians on Spectrum's spring concert at All Peoples Church Unitarian Universalist (formerly First Jefferson Unitarian Universalist Church), Monday, April 17th at 7:30 pm, along with the music of John Williams and more.
COMPOSITION AWARD WINNERS
2023 COMPOSITION AWARD
Music for Wind Quintet
FIRST PRIZE
Yoni Fogelman—A Selection of Pets
HONORABLE MENTION
Richard Percival—The Art Deco Suite
2022 COMPOSITION AWARD
Music for String Quartet
FIRST PRIZE
Kian Ravaei—Family Photos
HONORABLE MENTIONS
Jeremy Beck—String Quartet no. 6
Paul Frucht—Rhapsody